Success Stories
This program has had such a positive impact on my life over the past 10 years… Scott & the his staff have helped develop every aspect of my game, and every year it gets better! My improvements in strength, speed, skill and fitness have helped me to achieve my dreams of winning championships and playing professional soccer.
– Jordan Jackson, Houston Dash (#AthleteFITfam since 2005)
Just completed my first in depth review of the Plyo Jump Training E-Book. Excellent job, very well done! I really appreciate the observation points to ensure we are coaching proper biomechanics in addition to the logically scaled progressions.
– Jay Beito L.Ac, CSCS, USAW, HKC Integrative Strength & Conditioning
I just wanted to take a moment to let you know how much I appreciated the workshop. I was extremely impressed with the way your athletes move as well as their confidence in every action. This was one of the best experiences I have had since getting into this business.
– Steven McKee, Fitness Director at Explosive Performance
Thank you for putting all the time and effort into your Testing and Game Speed online training programs. They are top notch, and the best Ive come across to date.
– Andrew Coombs, Coombs Sport and Fitness
Madison was asked to enter a weightlifting meet last weekend to compete with other girls. Not only did she win, but she broke the meet record for points. She had never even considered anything like this, so I asked her how she was able to so so well. Her response, "AthleteFIT…" Your team deserves credit for part of that success.
– Bernie Wurts, Parent of an AthleteFIT softball player
Kelvin is fun but can be serious when he needs to be. He truly cares about the athletes achieving their goals, and wants to do anything he can to help them. You were always there to give me a high five after I broke a record.
-Taylor Christie, Soccer Player – Holds AthleteFIT HS Girl Speed Record
Looking at the women's scores, it is great for them to see the graphs… which show exactly what we have been telling them in regard to their technical ability and fitness levels.  It opened their eyes, as the scores from the test was right on target with training sessions, as well as a reflection on their performance last year during the season.
The SoccerFIT GameSPEED test is just what we needed.
– Mark Olson (college soccer coach)
Woodway USA has worked closely with Scott Moody for many years, and the AthleteFit system has proven to be the best example of how to successfully develop a complete program for athletic development.  We have used his feedback, unique perspective, experience & success to produce better products, and provide programming to a global customer base.
– Eric Weber – Director of Sales and Marketing WOODWAY USA, Inc.
Your summer program was excellent for her…We just returned from an ECNL event and she told me after the first game, she felt really strong on the field and she believed it was due to SoccerFit.  She had by far the most endurance and was knocking high-level players off the ball.  She was turning heads of parents on the opposing teams and college coaches on the sidelines.  I say this not to brag about her, but to attribute much of her success to your program.
The staff is extremely energetic and motivating, and the always upbeat attitude makes training enjoyable. Their coaching style offers critical feedback in ways that keep things positive. Thanks for all you have done for us!
– Leigh Ann Robinson (Defender FC Kansas City) #AthleteFITfam since 2013
Training in the SoccerFIT program has helped me meet the physical demands of playing at the international level with the US Women's National Team. From pre-season strength and conditioning, to active recovery and fitness management over a grueling season, if you are looking to improve your game, SoccerFIT is the place to go.
– Becky Sauerbrunn, Defender US Women's National Team (#AthleteFITfam since 2014)
This is fantastic. Not only does it provide me with tools & drills to incorporate in my seasonal programs, but it has also sparked my creativity from a technical skills perspective. I have revamped some of my drills to use the techniques you talk about in the book, as I never realized how unproductive some of my drills were until I started your online training program.
– Andrew Proctor, Junction City HS Coach
Scott's been instrumental in developing dynamic, challenging and effective workouts featuring the Cybex Arc Trainer, Bravo Functional Trainer and other unique Cybex products. What makes his work especially compelling is how it benefits such a broad range of people – from new and returning exercisers to world class athletes.
– Paul Dolan (Cybex), Vice President, Development
The Athlete FIT program has helped me on numerous levels to achieve my dream of becoming a professional soccer player. From basic running and lifting technique to increasing my power, speed and conditioning… AthleteFit has allowed me to push myself as a soccer player year after year, but more importantly kept me healthy and injury-free.
– Katie Kelly, Professional Player in Sweden (#AthleteFITfam since 2004)
Athletefit Training & Research Center
Contact:
Email at: SMoody@AthleteFIT.com
Instagram: @AthleteFITcoach
Twitter: @AthleteFITcoach
Address:
Overland Park Soccer Complex
13700 Switzer, Overland Park, KS 66221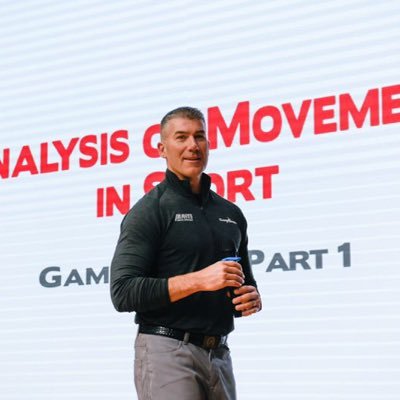 Scott Moody
@athletefitcoach
Follow