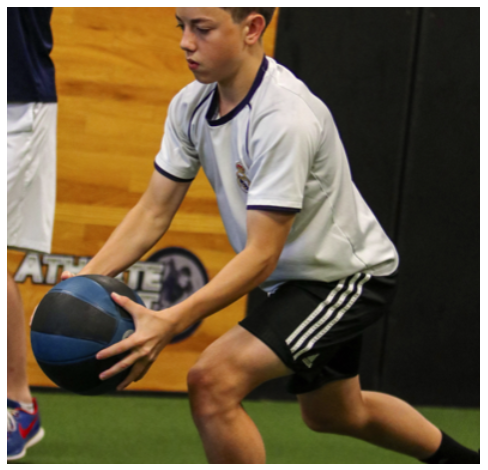 ---
CONFIDENT ATHLETIC MOVEMENT
---
These programs are designed specifically for younger athletes. Our focus will be to explore a variety of movement skills (jumping, sprinting, changing directions, etc.) and build confidence in primary athletic positions as was we set the stage for explosive athleticism. 
Each workout will focus on athletic confidence, teaching proper positioning (stability), efficient movement patterns, and a progression from rhythmic confidence to dynamic quickness.
Typical Session:

Mobility Warm Up
Rhythmic Jumping and Landing Patterns
Change of Direction and Acceleration Drills
Strengthening Key Athletic Patterns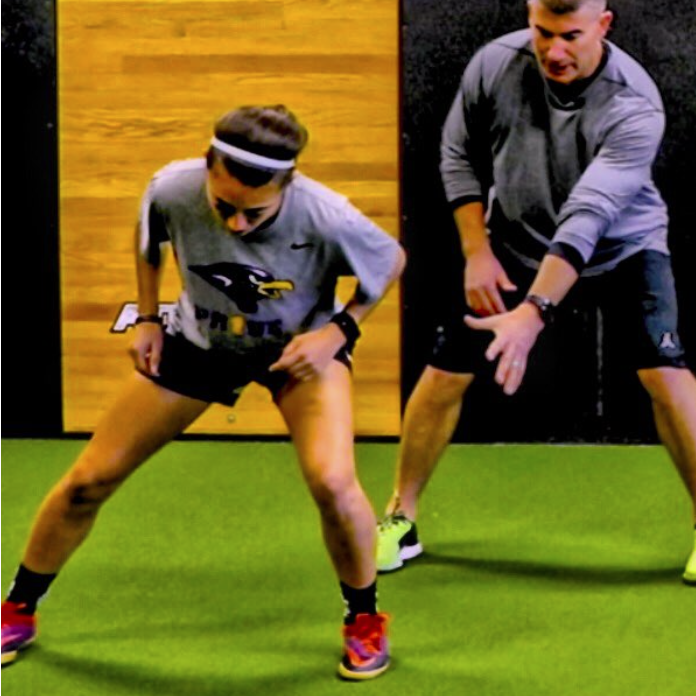 ---
AGILITY & SEPARATION SPEED
---
For athletes that want to focus on playing faster, this program will lock in specifically on the technical footwork and athletic movement skills of sport speed. Starting with finding balance in various starting positions, the athlete will focus on the confident quickness in which they reposition, accelerate and change direction out at various angles. 
Typical Sessions Might Include:

Dynamic Warm Up
Resisted Acceleration Drills (Woodway FTG)
Powerful Sprint Starts
Agility Technique and Quick Transition Speed
Reactive Agility
Plyometric & Specific Power Exercises
Athletes will improve reactive quickness, powerful acceleration speed and defensive agility footwork.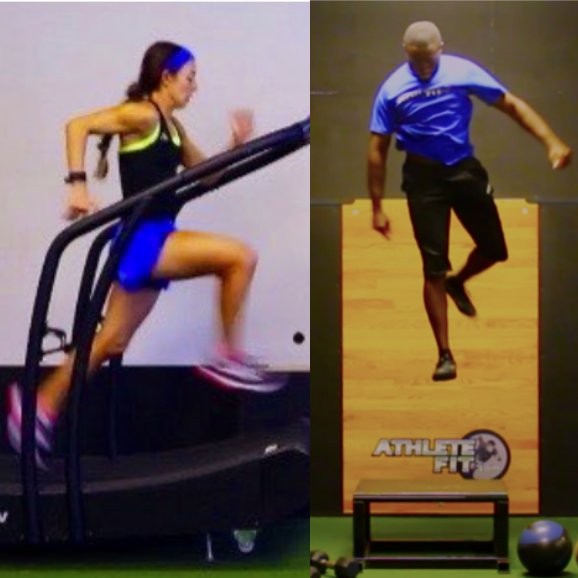 ---
ATHLETIC POWER DEVELOPMENT
---
For stronger athletes looking to build a broad base of explosive power to improve acceleration and vertical performance, this athletic strength, power and plyometric sessions will connect the exercises with specific sport speed movements. 
Typical Session:

Movement Warm Up
Dynamic Strength Complexes
Powerful Jumps (on force plates, measuring height, power)
Explosive MB Throws (with ball speed/power tracking technology)
Technical Instruction and Strength Tracking
Power Based Plyometrics and Resisted Accelerations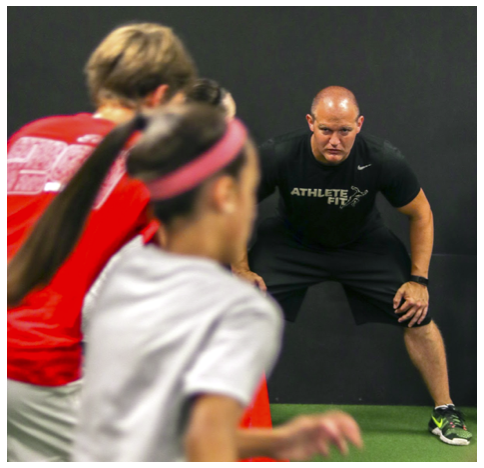 ---
SMALL GROUP DETAILS
---
AthleteFIT training programs will be changing as of spring 2023. To truly impact athletic development in best way possible, we have pivoted to a small group training structure for our fall, winter and spring seasons.
In short, the decision to limit group size came down to a delivering better results. Small groups allow for…
MORE INDIVIDUALIZATION, attention to SPECIFIC NEEDS
FASTER RESULTS, directly related to ATHLETE GOALS
BETTER COMMUNICATION and TECHNICAL INSTRUCTION
(For the reason behind the changes you can READ HERE - 3 minute read)
Sessions can be scheduled week to week or seasonally, and will typically be 45 minutes and limited to 2-4 athletes/group. Session price is $35/session. 
Sessions will be scheduled by specific focus:
Confident Athletic Movement (younger-developing athletes)
Agility and Separation Speed (MS and HS athletes)
Athletic Power Development (stronger HS athletes)
Register for specific days, times and focus area below: